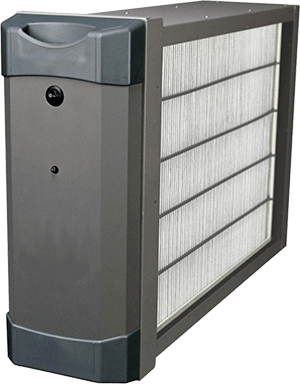 Enter to win a INFINITY® AIR PURIFIER!
Rules to enter:
Must be 18 years or older
Must own the home the INFINITY® AIR PURIFIER will be installed in
Must have an existing HVAC system
Must reside in the state of Texas and live within 60 miles of Beaumont, TX
Contest ends June 30th. Winner must respond within a week of being announced and schedule the installation before the end of the year.
Indoor air circulates through a home's return air ducts, into the heating/cooling system, then back into the home's living areas. It is full of tiny particles from both natural and manmade sources such as pollen, dander, mold, tobacco smoke, exhaust and select viruses and bacteria. The largest of these particles settle on interior surfaces and appear as dust. Smaller particles also settle, but become airborne again with the slightest disturbance. The Infinity air purifier is installed on or near the furnace/air handler of your home comfort system to remove airborne particles that circulate throughout your home. Removing these particles keeps the equipment components clean, and more importantly, removes particles from the air you breathe.
Why the Carrier Infinity Air Purifier Matters
As part of a strategy for slowing the spread of infectious disease in your home, the Infinity air purifier should be considered essential. Featuring our patented Captures & Kills® technology, the Infinity air purifier offers proven, third-party tested effectiveness with a 99% inactivation of captured viruses and germs when used as instructed, including:
Coronavirus
Common cold surrogate
Bacteria that causes strep throat
Human influenza
Submit Form to Enter!