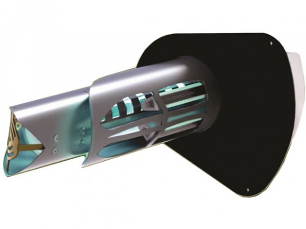 Enter to win a REME HALO® Whole Home In-Duct Air Purifier!
Rules to enter:
Must be 18 years or older
Must own the home the REME HALO® Whole Home In-Duct Air Purifier will be installed in
Must have an existing HVAC system
Must reside in the state of Texas and live within 60 miles of Beaumont, TX
Contest ending May 3rd, 2021 and will be announced by May 7th, 2021. Winner must respond within a week of being announced and schedule the installation before the end of the year.
Why The REME HALO® Whole Home In-Duct Air Purifier Matters:
Dual ionizers to reduce airborne particulates (dust, dander, pollen, mold spores)
Kills up to 99% of bacteria, mold and viruses
REME® reduces sneeze germs by 99% in the time a sneeze can reach three feet.
New zinc ions kill 99% of viruses on surfaces
Unlike portable units that are limited to the room in which they are placed, the REME HALO® provides whole home and building purification.
Easily integrated with your existing HVAC system. The unit doesn't take away living space and operates silently.
Two (2) quick release features for easy, no tool, cell replacement
Incorporates an adjustable shroud around the REME® cell, which allows customization of the advanced oxidation plasma output.
Submit Form to Enter!