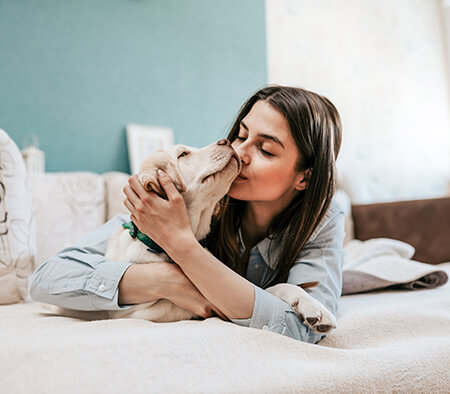 If you're looking for an air quality testing expert for a job in Port Neches, TX, consider the exceptional services offered by Reed Service Company. Poor indoor air quality can make your home an unpleasant place to spend time. Musty smells can circulate throughout your space, and air contaminants can lead to sneezing and coughing. Air pollution has been linked with many respiratory issues and can also cause heart and lung disease. You'll want to have the air in your house tested so that you can understand your options for keeping it as clean as possible. You can trust an expert to interpret the results and offer you sound advice about the specifics of your situation.
There are many different ways to clean indoor air. Air filters, purifiers, and scrubbers can all remove an array of contaminants. Particulates, chemical vapors, bacteria, viruses, and mold can all circulate in your residence and need to be removed. UV lights are highly effective at deactivating the DNA of viruses and bacteria so that they can't make you sick.
Port Neches Indoor Air Quality
Poor air quality can be more pronounced during times of the year when the weather forces you to keep windows and doors closed more often. Air contaminants can build up if they don't get flushed out by fresh air regularly. These issues can also be worse in modern homes that are built to be energy-efficient and airtight.
There can be many different sources of air contaminants in your house.
Cleaning supplies under your sink
Volatile inorganic compounds from paints
Carbon Monoxide leaks from heating sources
Mold and bacteria from excess moisture
Air Quality Testing Providers
At Reed Service Company, we're dedicated to offering exceptional services to the residents of Port Neches and the surrounding areas. Our locally owned and operated company was founded in 1974, and we strive to exceed expectations with everything we do. For situations that need immediate attention, we offer 24/7 emergency availability. Your best interests will be respected, and we'll take the time to answer any of your questions. For the safety of our customers, we're fully licensed, bonded, and insured. We refuse to cut corners with any aspect of our work.
We have a team of NATE-certified technicians who can work on all makes and models of air cleaning systems. We also stay current with advances in the industry. Our heating and cooling company is ready to make any job go smoothly. To make it easier to pay for a new air cleaning system, we offer flexible financing options on approved credit.
Find out more about how we could help with air quality issues in your Port Neches area home by calling Reed Service Company today.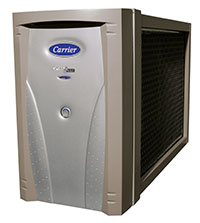 Air Purifiers
Air cleaners and air purifiers work to reduce contamination found in your home's indoor air. Bacteria, mold, allergens, viruses, fumes and smoke will no longer be a threat to you or your family. We install Carrier indoor air quality products, which boast their Charge Capture and Kill™ technology, leaving your home both cleaner and healthier.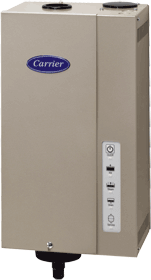 Humidifiers and Dehumidifiers
Whether it's too dry or the air is thick with moisture, there's an indoor air quality product ready to make your home or business more comfortable to live and work in. Ensuring the right humidity works to keep your home healthy too, as too much humidity can encourage the growth of mold, fungus and other pests.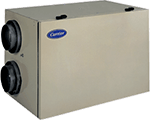 Ventilators
Stagnant air in your home can keep pollutants hanging around in the air. Ongoing exposure to dirty indoor air can lead to long-term consequences such as cancer and heart disease, as well as immediate effects such as difficulty breathing, headache and allergic reactions. These effects may be more pronounced in small children, the elderly and those with compromised respiratory systems. Ventilators are another option to ensure you and your family are protected from indoor air contamination. Keep it flowing with a ventilator from Reed Service Company!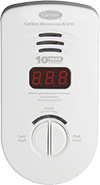 Carbon Monoxide (CO) Alarms
When you're heating your home with wood, gas, coal, propane, natural gas or oil, these fuels can release carbon monoxide if they're not burned properly. Carbon monoxide is an odorless, tasteless and colorless gas that's impossible to detect. Protect yourself from this lethal gas with a carbon monoxide alarm in your home.