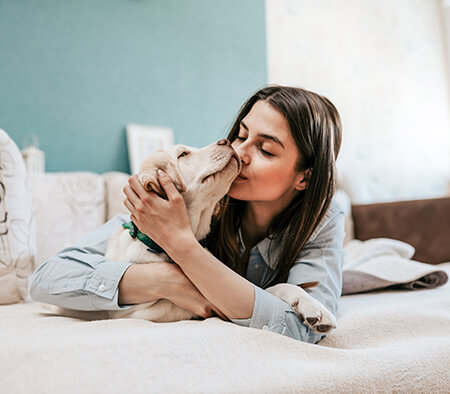 Certified Air Quality Testing in Beaumont
Your home and place of business should be a safe, comfortable environment. Unfortunately, indoor air quality can be so poor as to allow a building to make you literally sick and tired. At Reed Service Company, we know that it doesn't have to be this way. Often times a simple adjustment in your setup can improve the quality of air in your Beaumont home.
Our certified HVAC technicians are healthy air experts. They received their specialized training in air quality problems and solutions so that we can assist our customers in living healthier, more comfortable lives. From dirty air to excessive moisture, our team is ready to address your concerns. In the local area, you won't find another HVAC company that's more dedicated to your comfort.
Why Should You Improve Your Indoor Air Quality?
Most people are familiar with the dangers of breathing in carcinogens like tobacco smoke and asbestos. Surprisingly, there are plenty of common household substances that can exacerbate respiratory symptoms, and potentially cause suffering or damage to your body.
Cleaning products, cooking fumes, perfumes, personal hygiene products and formaldehyde in carpets and furniture can all contribute to health problems. Pet dander, pollens, molds and dust can also build up in the air indoors. Some experts go so far as to say that indoor air may be several times dirtier than the air outside because of contaminants and a lack of adequate ventilation. A tight seal helps you to conserve energy, but it can also trap pollution inside your home.
Indoor Air Quality Solutions for Your Home & Business
Depending on your specific health or comfort concerns, the right product or combination of products could make all of the difference. Read about all of our solutions!
Air quality testing also provided to residents in: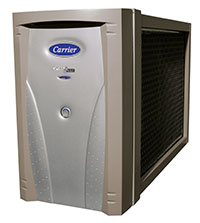 Air Purifiers
Air cleaners and air purifiers work to reduce contamination found in your home's indoor air. Bacteria, mold, allergens, viruses, fumes and smoke will no longer be a threat to you or your family. We install Carrier indoor air quality products, which boast their Charge Capture and Kill™ technology, leaving your home both cleaner and healthier.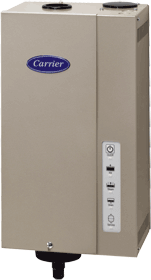 Humidifiers and Dehumidifiers
Whether it's too dry or the air is thick with moisture, there's an indoor air quality product ready to make your home or business more comfortable to live and work in. Ensuring the right humidity works to keep your home healthy too, as too much humidity can encourage the growth of mold, fungus and other pests.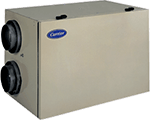 Ventilators
Stagnant air in your home can keep pollutants hanging around in the air. Ongoing exposure to dirty indoor air can lead to long-term consequences such as cancer and heart disease, as well as immediate effects such as difficulty breathing, headache and allergic reactions. These effects may be more pronounced in small children, the elderly and those with compromised respiratory systems. Ventilators are another option to ensure you and your family are protected from indoor air contamination. Keep it flowing with a ventilator from Reed Service Company!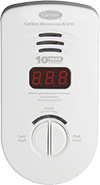 Carbon Monoxide (CO) Alarms
When you're heating your home with wood, gas, coal, propane, natural gas or oil, these fuels can release carbon monoxide if they're not burned properly. Carbon monoxide is an odorless, tasteless and colorless gas that's impossible to detect. Protect yourself from this lethal gas with a carbon monoxide alarm in your home.
We Help You Breathe Better
Reed Service Company has the solutions for your indoor air quality problems. From asthma to allergies, our team has the training and experience to guide you to the right products to meet your needs. Let Reed Service Company help you breathe a little healthier. Get in touch with us for a no-obligation consultation to help you improve the air quality in your home or business.
Contact us today to schedule your air quality testing in Beaumont!