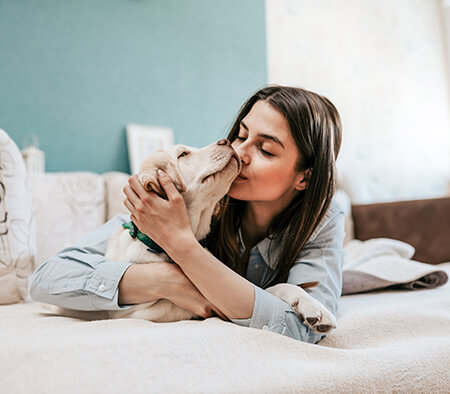 Choose us when you need reliable air quality testing in Port Arthur, TX. Our IAQ services will assist in reducing seasonal allergy symptoms by effectively removing indoor air pollutants. Whether you struggle with asthma or not, you'll benefit from a system that gets rid of allergens. It will be much easier to breathe in your home because the indoor air quality will be better. Our fast-working equipment is going to stop your home from harboring hazardous particulates, including mold spores. An excellent indoor climate diminishes the potential for mold growth.
Port Arthur Air Quality Testing
Be careful not to let air pollution harm your health. If you take advantage of our outstanding IAQ services, harmful airborne particles won't have a chance to affect your quality of life. Plus, you might get more rest at night because the air in your bedroom will be cleaner. Fewer allergens will circulate with fresh air coming out of the AC registers. That's why ensuring good indoor air quality is beneficial. A personalized IAQ solution from us will contribute to the comfort of your home.
There are several reasons to schedule indoor air quality testing.
Chronic coughing or sneezing
Poor home ventilation
Excess moisture causing mold
Unusual smells still sticking around
Explore our selection of Carrier products. From first-rate humidifiers to premium air purifiers, we have products that meet the demands of our customers. This means that you're on the fast track to getting what you need to create a healthy living environment.
You can rest assured that your IAQ system will be properly installed. After you turn it on, keeping your family safe from dangerous gases and harmful pollutants won't be challenging. When cleaning with chemicals or painting the interior, you won't have to worry about volatile organic compounds.
Top Indoor Air Quality Company
As a resident of Jefferson County, you'll be a priority at Reed Service Company. We care about you, and our focus is on addressing your heating and cooling concerns. In addition to being a Carrier Factory Authorized Dealer, we're a time-tested provider of exceptional quality. With the Better Business Bureau, we have an A+ rating and full accreditation. Striving for excellence has helped us maintain our stellar reputation. If you entrust us with the job of fulfilling your comfort needs, we have zero doubts that we'll satisfy your expectations. We're certified with NATE and committed to being responsive to you.
You'll love everything about our customer service and air quality solutions. Call Reed Service Company today if you want the best IAQ equipment for your home in Port Arthur.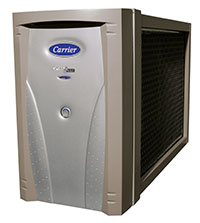 Air Purifiers
Air cleaners and air purifiers work to reduce contamination found in your home's indoor air. Bacteria, mold, allergens, viruses, fumes and smoke will no longer be a threat to you or your family. We install Carrier indoor air quality products, which boast their Charge Capture and Kill™ technology, leaving your home both cleaner and healthier.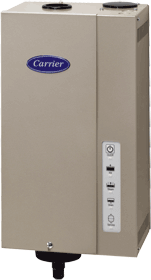 Humidifiers and Dehumidifiers
Whether it's too dry or the air is thick with moisture, there's an indoor air quality product ready to make your home or business more comfortable to live and work in. Ensuring the right humidity works to keep your home healthy too, as too much humidity can encourage the growth of mold, fungus and other pests.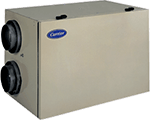 Ventilators
Stagnant air in your home can keep pollutants hanging around in the air. Ongoing exposure to dirty indoor air can lead to long-term consequences such as cancer and heart disease, as well as immediate effects such as difficulty breathing, headache and allergic reactions. These effects may be more pronounced in small children, the elderly and those with compromised respiratory systems. Ventilators are another option to ensure you and your family are protected from indoor air contamination. Keep it flowing with a ventilator from Reed Service Company!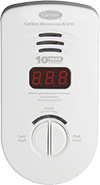 Carbon Monoxide (CO) Alarms
When you're heating your home with wood, gas, coal, propane, natural gas or oil, these fuels can release carbon monoxide if they're not burned properly. Carbon monoxide is an odorless, tasteless and colorless gas that's impossible to detect. Protect yourself from this lethal gas with a carbon monoxide alarm in your home.