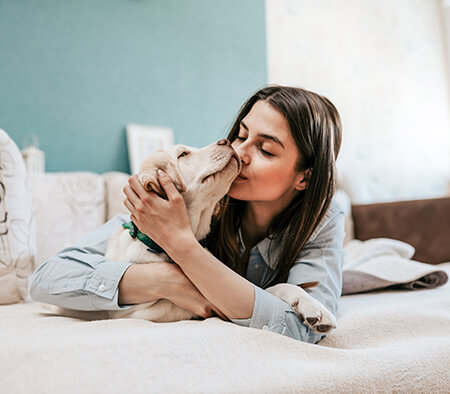 If you're concerned about the indoor air quality in your Orange, TX, home, don't look further for help than Reed Service Company. It's important to keep the air in your home as clean as possible. Dirty air can be unhealthy to breathe and lead to an array of health issues. If you find yourself sneezing or coughing a lot when inside, poor air quality could be the cause. Having professional air quality testing performed can help you understand the scope of an issue. An expert can offer sound advice about the specifics of your situation and answer any of your questions.
There are an array of sources of indoor air pollution that can create particulates and chemical vapors. Pets, cooking, paints, furniture, and candles can all contribute to indoor air pollution. Bacteria, viruses, and mold can also be airborne and make you sick when inhaled. A professional can explain the various ways to clean your home. They can help you choose between a whole-house system or individual air cleaning units for various rooms in your home.
Indoor Air Quality Provlems Solved
Indoor air pollution is often worse during times of the year when the weather forces you to keep windows and doors closed. Not having fresh air entering your home can cause contaminants to build up in high concentrations. This can be especially bad in homes that are built to be highly energy-efficient and airtight.
There are several different options for cleaning the air in your home.
Filters capture pollutants
Purifiers sanitize air
Scrubbers reduce air pollutants
UV lights to kill germs and viruses
Orange's Air Quality Testing Experts
At Reed Service Company, we always work with the best interests of our Orange customers in mind. Our BBB-accredited business is locally owned and operated and maintains an A+ rating. We strive to offer outstanding customer service so that we can exceed expectations with everything we do. We've been serving area residents since 1974, and we're committed to building lasting and trusting relationships with people. With a fully stocked shop, our heating and cooling technicians are prepared to respond to any type of request promptly.
We're upfront and honest about all aspects of our work. We can give you a cost estimate for any installation or repair job before we get started. Our rates are reasonable in order to ensure you get a great value for the cost. We offer flexible financing options on approved credit so that it's easier to get a new air cleaning system installed.
Give the team from Reed Service Company a call today to learn more about how we can help keep the air in your Orange home as clean as possible.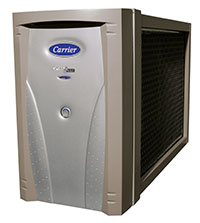 Air Purifiers
Air cleaners and air purifiers work to reduce contamination found in your home's indoor air. Bacteria, mold, allergens, viruses, fumes and smoke will no longer be a threat to you or your family. We install Carrier indoor air quality products, which boast their Charge Capture and Kill™ technology, leaving your home both cleaner and healthier.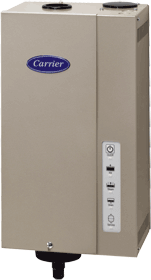 Humidifiers and Dehumidifiers
Whether it's too dry or the air is thick with moisture, there's an indoor air quality product ready to make your home or business more comfortable to live and work in. Ensuring the right humidity works to keep your home healthy too, as too much humidity can encourage the growth of mold, fungus and other pests.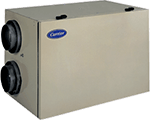 Ventilators
Stagnant air in your home can keep pollutants hanging around in the air. Ongoing exposure to dirty indoor air can lead to long-term consequences such as cancer and heart disease, as well as immediate effects such as difficulty breathing, headache and allergic reactions. These effects may be more pronounced in small children, the elderly and those with compromised respiratory systems. Ventilators are another option to ensure you and your family are protected from indoor air contamination. Keep it flowing with a ventilator from Reed Service Company!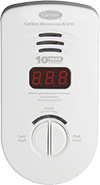 Carbon Monoxide (CO) Alarms
When you're heating your home with wood, gas, coal, propane, natural gas or oil, these fuels can release carbon monoxide if they're not burned properly. Carbon monoxide is an odorless, tasteless and colorless gas that's impossible to detect. Protect yourself from this lethal gas with a carbon monoxide alarm in your home.