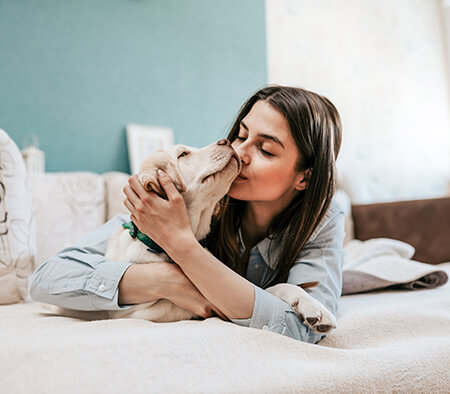 At Reed Service Company, we're committed to offering outstanding indoor air quality to the residents of Nederland, TX. It's important to have clean air in your home. Poor indoor air can lead to an array of health issues and make your home an unpleasant place to spend time. Indoor air pollution has been linked with an array of respiratory issues and can lead to coughing or sneezing. Long-term exposure can cause heart and lung disease. Several air pollutants can also make your house smell. Having air quality testing performed can help you determine the scope of any air quality issues that you're dealing with. An expert can help you understand the results of a test and offer sound advice about how to move forward with a situation.
Air Quality Testing in Nederland
There are several kinds of indoor air pollution. Particulates, volatile organic compounds, bacteria, viruses, and mold can all be airborne and circulate throughout a home. When they are inhaled, they can cause sickness. Having air cleaning systems installed in a building can give you the peace of mind that you have clean and fresh air moving throughout a space.
There are many sources of indoor air pollution, including:
Using air scrubbers, filters, and purifiers can remove a high percentage of the pollutants in the air. UV lights are also highly effective at deactivating viruses and bacteria so that they can't spread disease. An expert can help you decide the best type of system for your specific needs.
Trusted Indoor Air Quality Experts
At Reed Service Company, we always work with the best interests of our customers in mind. Our locally owned and operated business is BBB accredited and is proud to maintain an A+ rating. We've been serving the residents of the area since 1974, and we strive to earn the complete trust of our customers. We'll take the time to answer any questions you have about your options so that you can make educated decisions. Our NATE-certified heating and cooling technicians are highly experienced and dedicated to giving each job their full attention.
You can count on us to have all of the tools and parts needed to make an installation or repair go smoothly. We work with highly effective air quality systems and will stand behind our results. To learn more about how we can help you keep the air in your Nederland home as clean as possible, call the team from Reed Service Company today.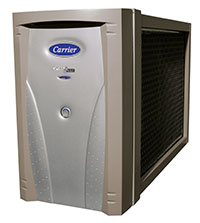 Air Purifiers
Air cleaners and air purifiers work to reduce contamination found in your home's indoor air. Bacteria, mold, allergens, viruses, fumes and smoke will no longer be a threat to you or your family. We install Carrier indoor air quality products, which boast their Charge Capture and Kill™ technology, leaving your home both cleaner and healthier.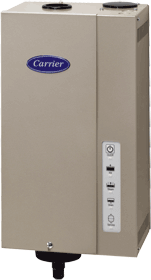 Humidifiers and Dehumidifiers
Whether it's too dry or the air is thick with moisture, there's an indoor air quality product ready to make your home or business more comfortable to live and work in. Ensuring the right humidity works to keep your home healthy too, as too much humidity can encourage the growth of mold, fungus and other pests.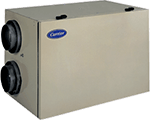 Ventilators
Stagnant air in your home can keep pollutants hanging around in the air. Ongoing exposure to dirty indoor air can lead to long-term consequences such as cancer and heart disease, as well as immediate effects such as difficulty breathing, headache and allergic reactions. These effects may be more pronounced in small children, the elderly and those with compromised respiratory systems. Ventilators are another option to ensure you and your family are protected from indoor air contamination. Keep it flowing with a ventilator from Reed Service Company!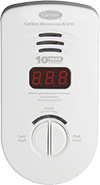 Carbon Monoxide (CO) Alarms
When you're heating your home with wood, gas, coal, propane, natural gas or oil, these fuels can release carbon monoxide if they're not burned properly. Carbon monoxide is an odorless, tasteless and colorless gas that's impossible to detect. Protect yourself from this lethal gas with a carbon monoxide alarm in your home.