Preferred AC Company in Sour Lake

Turn to Reed Service Company if you need a reputable AC company in Sour Lake, TX. We will send a reputable and trustworthy HVAC technician over to your home regardless of the type of assistance you require with your cooling system. With long, hot, and oppressive summers in Sour Lake, homeowners can trust Reed Service Company to ensure a functional HVAC unit. Having been in business for more than 44 years, you can count on our team of qualified and experienced technicians. Our mission has been to provide outstanding services and honest work that keeps our Sour Lake clients returning to us over the years.
Why work with us?
Rated A+ by the BBB
NATE-certified
Member of the chamber of commerce
A 2015 Carrier Hall of Fame Inductee
Named Best of Beaumont AC Contractor
With our friendly staff members and NATE-certified technicians, our customers can rely on us to offer top-quality services. We offer reliable AC installation, maintenance, and repair. You can count on our qualified and experienced technicians to handle any air conditioning problems with any make or model. Expect exceptional services in Sour Lake when you call Reed Service Company for help.
Experienced HVAC Technicians for Repairs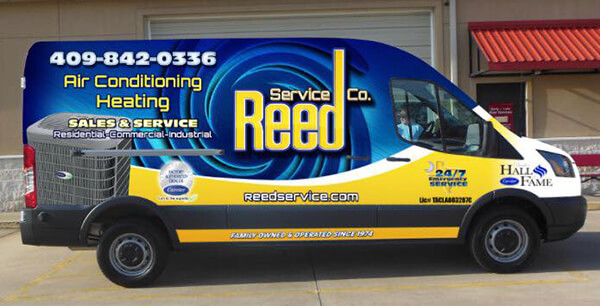 We have licensed and qualified HVAC technicians to repair all different types of AC problems. Our technicians will arrive in your home in time to fix any repair issues and restore comfortable temperatures. After arriving in your Sour Lake home, our Reed Service Company crew will inspect the system to determine the problem and explain it to you before offering our repair services. Fortunately, air conditioning units can tell you when they are faulty through many signs, such as leaks, loud noises, high bills, and bad smells.
Professional Sour Lake AC Installations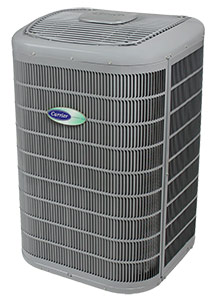 Finding the right air conditioning company can be challenging. We at Reed Service Company understand the heating needs in Sour Lake, so we are the best bet for your AC installations. We will suggest an appropriate system that can keep your home cool and comfortable during summer. It's necessary to replace an old air conditioning unit for your home's safety and comfort when the system is no longer doing a good job. Consider talking to our technicians for replacement services if your current AC unit is more than 15 years old.
Benefits of a new AC unit:
Improved health
Additional comfort
Peace of mind
Increased home value
Energy savings
Trustworthy AC Maintenance
One of the best things you can do for your air conditioning system is to maintain it regularly. Consider calling a professional for regular tune-ups to keep your systems healthy and functional. Our experts at Reed Service Company will inspect and evaluate your AC in Sour Lake during a preventative maintenance routine. We will then make the necessary adjustments and repairs for an energy-efficient AC system. Regularly maintaining HVAC systems keeps your home safe, avoids unnecessary repairs, saves energy, and extends its lifespan.
Reed Service Company offers top-notch cooling services to Sour Lake residents. Please contact us today for assistance with all your indoor comfort needs. If you are not looking for an AC company, don't worry. We are also experienced in an array of heating services!