Expert Heating Company in Sour Lake

Reed Service Company is a heating company that you can always rely on in Sour Lake, TX. When winter arrives in Hardin County, you'll want to have complete confidence in your heating system, and a team you can trust for service. We've been performing high-quality work in the area since 1974. We've been named a Best of Beaumont Contractor, and we always work with the best interests of our customers in mind. Our goal is to be the heating contractor you trust with the details of any heating project in Sour Lake. Each of our technicians is highly skilled and dedicated to the 100% satisfaction of our customers.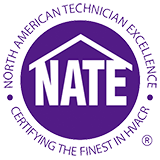 We've earned a reputation for:
Having an A+ rating from the BBB
Providing free and accurate estimates
Being a Carrier Hall of Fame Inductee
Having NATE-certified technicians
Sour Lake's Heating Repair Experts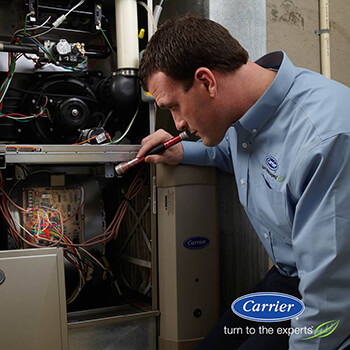 If you've noticed that your heater is behaving strangely, we should be the heating contractor you turn to for assistance. Whether your furnace or heat pump is making strange noises, not turning on reliably or cycling on and off more than normal, our team can take a look. Reed Service Company offers 24/7 availability for emergency heating service situations in Sour Lake that occur outside of our normal office hours. After determining the cause of an issue, we'll explain the various ways that we could get it fixed. Our results will stand the test of time.
Top Heating Contractor for Installation
If your current heating system is more than a decade old, it is likely more prone to breaking down and may no longer heat as efficiently as it used to. At Reed Service Company, we make it easy to get any heating system in Sour Lake replaced. We can help you choose an energy-efficient heater that will save you money in the long run. To install heaters, we use high-quality parts and materials. We'll remove all waste from your home when we're done and make sure you understand how to operate your new system.
Detailed Heating Maintenance
Getting an annual tune-up for a heater will optimize its functionality and keep it running as efficiently as possible. Reed Service Company is a heating company in Sour Lake ready to care for your heater throughout its entire lifetime. Our technicians will perform a highly detailed maintenance checklist to clean out, fine-tune, and inspect your entire system.
Heating tune-ups include:
Cleaning off the heating coil
Tightening electrical connections
Checking for excess wear and tear
Testing all safety systems
Call Reed Service Company today to choose our team as your heating company in Sour Lake. When summer temperatures rise, you can also trust our crew for all of the air conditioning services you need.