Dependable Air Conditioning Repair Company
Reed Service Company has an expert AC repair team waiting to respond to your needs in Lumberton, TX. We've been a part of this community since 1974. That's over 40 years of dedicated service to homeowners and renters in the Beaumont-Port Arthur metro area. If you're looking for a top cooling team to fix your system, we're the ones to call.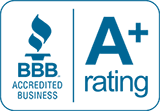 Our honest approach keeps locals like you returning to us year after year. We can help you stay cool when East Texas turns hot.
Homeowners prefer us because we're:
A+ rated with the BBB
Factory-authorized technicians
NATE-certified
Skilled and responsive
Certified AC Repair in Lumberton
Don't put up with stifling indoor heat when we're available to make a reliable air conditioning repair for you. We can fix heat pumps, geothermal systems, thermostats, and coils. You can rely on us for long-lasting results on every repair.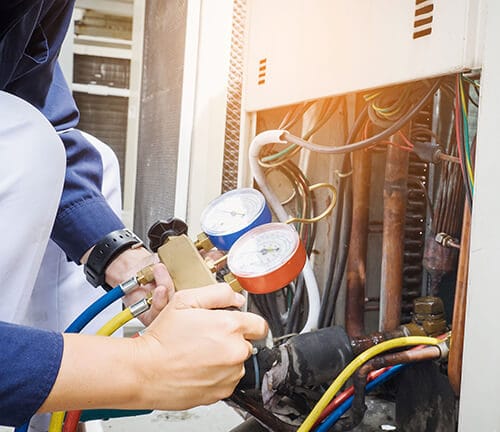 We only send our customers highly trained and trustworthy technicians to inspect and fix their air conditioners. Because we're a certified and experienced company, the work we do is designed to keep your AC up and running.
Every cooling system is different, and we take a custom approach to all repairs. We'll inspect each component and make a professional recommendation regarding the improvements you need to make. From there, we'll offer you a free estimate and let you decide if you want to make the repair.
We can work on all cooling products, including:
Air handling equipment
Central AC systems
Ductless units
Packaged products
Call for Emergency Service 24/7
If your AC isn't cooling your environment like it should, we want to know about it. Breakdowns can be caused by worn-out parts, failed wiring, or a lack of cleaning. A technician can investigate and identify the problem for you.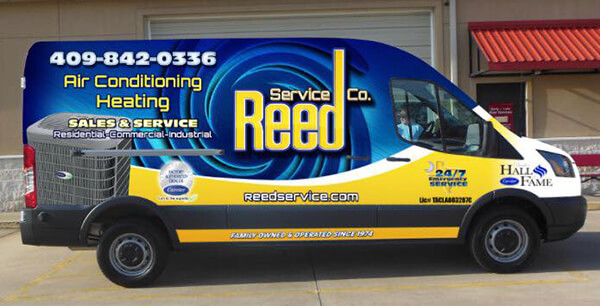 As a well-established AC team, we offer the expertise you want for your indoor air system. You can get an AC repair addressed ASAP by our experienced technicians. Our skills are backed by ongoing training that keeps us up to date on fixing and optimizing the latest products. We use trusted techniques and high-quality materials to make repairs in residences throughout Lumberton.
We're in the business of supporting local homeowners with quality repair work. Our technicians will double-check the work that has been completed before handing your cooling system back to you. We can diagnose residential cooling systems and make recommendations about ongoing AC problems. Call Reed Service Company today to schedule an AC repair, installation, maintenance or heating repair for your home in Lumberton.