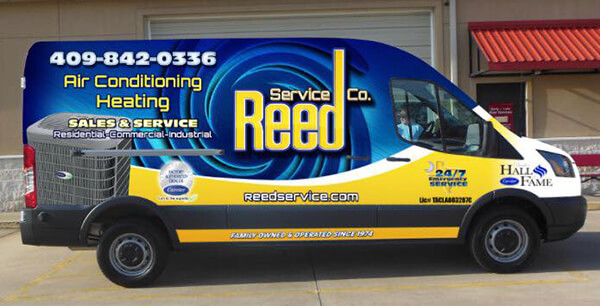 At Reed Service Company, we offer high-quality AC repair services in and around Orangefield, TX. An unexpected AC failure can leave you feeling stranded in discomfort. Our company understands the importance of repairing your cooling equipment on your schedule. We vow to always arrive early and start working on your AC immediately. Our technicians have what it takes to fix your air conditioner and leave it functioning properly.
Our business will bring you effective AC service no matter where you're located. You can trust us to guarantee your home comfort and safety.
Quick AC Repair in Orangefield
If you're dealing with a broken air conditioner, summertime weather can leave you stuck in unpleasant conditions. You need a fast-acting technician to get your unit back up and running expeditiously. Fortunately, our company is committed to repairing your machine promptly and accurately. We always show up punctually and prepared. Our experts possess the tools needed to handle problems of all sizes and scopes. We can fix defective thermostats, clogged air filters, broken fan blades, leaking ducts, and more. Rest assured that we'll leave your air conditioner operating optimally.
Does your AC need some repair? Watch out for any unusual behavior and call our team right away.
Emitting hot air
Producing strange sounds
Giving off unpleasant smells
Cooling insufficiently or unevenly
Causing unexpectedly high energy bills
Moreover, we are determined to show our best behavior at all times. Our technicians will handle your equipment according to required safety precautions. They will also keep a tidy working area.
Reliable AC Service Company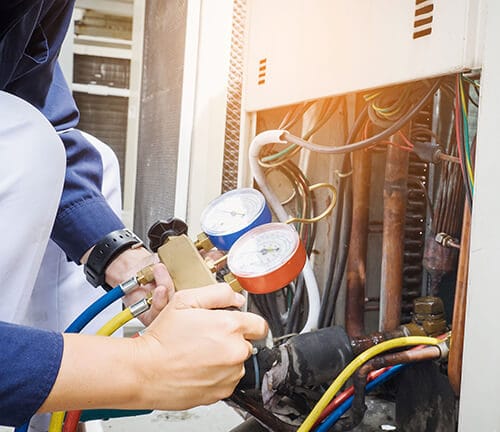 For proven AC repair services in the Orangefield region, our team at Reed Service Company has you covered. Since going into business in 1974, we have served the local community for over 45 years. We boast a skilled team of qualified specialists. Our NATE-certified technicians are trained, licensed, and seasoned. They can service units of all makes and models. Our experts have the experience needed to resolve any type of AC malfunction. Trust our team to leave your cooling system running efficiently. With our 24/7 emergency repair services, we promise to be there for you in your hour of need. We will never leave you feeling stranded and helpless. Additionally, we have also received the Carrier President's Award on multiple occasions. Our company possesses the stellar reputation you're seeking.
Has your AC system stopped working? Call us today for AC service, and we'll get the repair done expertly.
Our company is also renowned for providing effective AC installations and maintenance. We can handle all types of AC issues competently. Not seeking AC repairs? Our technicians also perform heating repairs!